OPPORTUNITY AWAITS
Times are changing. The popularity of plant-based foods is growing fast. In fact, of the 62% households that have purchased plant-based foods in the past year, 79% are repeat buyers1. And with vegans, flexitarians, and the lactose intolerant representing an estimated 30+% of the population2, plant-based cheese is more in demand than ever before. But unfortunately, it often disappoints when offered.
1 Source: SPINS retail sales 2018 - 2021
2 Source: The Food Institute 1/5/22; Sprouts Market survey 2021; ClevelandClinic.org
THE UNTAPPED POTENTIAL OF
PLANT-BASED CHEESE
90%* of vegans, flexitarians, and lactose intolerant consumers would seek restaurants offering plant-based cheese.
Plant-based cheese is currently available in only 15% of pizza restaurants1.
And when available, 25%* dislike the taste of the plant-based cheese being offered.
As a result, at least 38%* of these consumers compromise by ordering (and eating) pizza with dairy cheese — or they remove it themselves.
1 Source: Datassential Menu Trends 10/22
* Percentage refers to vegans, flexitarians, and lactose intolerant consumers
* SOURCE: Nov 2022 Sunseed Research online survey among 507 vegan, flexitarian, and lactose intolerant consumers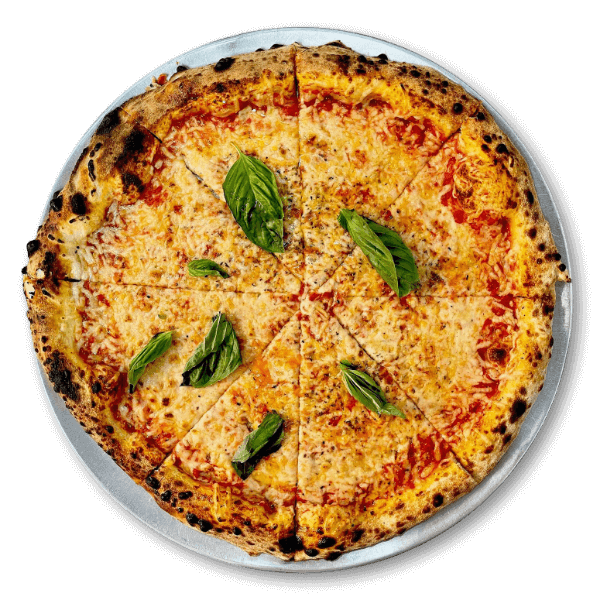 BEHOLD THE BEST
PLANT-BASED MOZZ ON
THE PLANET
Unlike other plant-based mozzarellas that add unwanted flavors or an unwelcomed aftertaste, NUMU enhances and compliments every dish with more taste, more texture, and a more melty appearance. But don't simply take our word for it.
SOURCE: Sept 2022 CLT among 165 vegan, flexitarian and dairy free consumers by independent product testing firm
TASTY NUMU TIDBITS
GETTING THE MOST OUT OF NUMU
Sure, NUMU was made to give pizza some plant-based pizzazz, but it's just as amazing in other dishes that ask for mozzarella, like lasagna and sandwiches. That said, before you start cooking, be sure to download our handy sell sheet to ensure you get the most out of NUMU.
LET'S TALK
Food service is our focus. As such, we're here for you in every way imaginable. Whether you have a question, a comment, a concern, or even a suggestion, we're here to not only listen but to provide answers and solutions. Afterall, we're in this together.
Love love love Numu's vegan mozzarella!
Paulie Gee
Respected Pizza Legend