EVERYTHING YOU NEED, NOTHING you Don't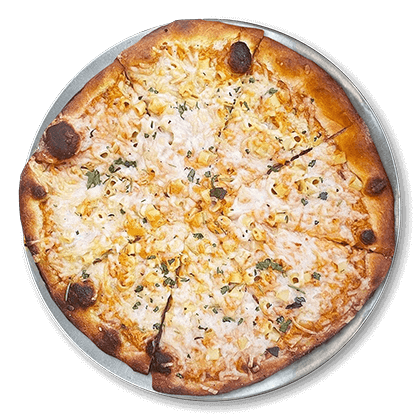 If you love mozzarella, you'll love NUMU. Our plant-based mozzarella offers the best taste and texture for pizza, lasagnas, and all other mozz dishes.
DAIRY, LACTOSE & CASEIN FREE
If you're vegan, lactose intolerant, have a dairy allergy, or simply want to eat healthier, our 100% plant-based mozzarella is for you.
100% GMO Free
NUMU features ingredients from the best sources available. We wouldn't have it any other way.
CHOLESTEROL FREE
All plant-based foods are cholesterol free. NUMU is no exception.
INGREDIENTS (NON-GMO/VEGAN)
Water, Coconut Oil, Potato Starch, Tapioca Starch, Soymilk Powder, Kappa Carrageenan, Calcium Phosphate, Vegetable Color, Salt, Pea Starch, Natural Flavor, Lactic Acid.
Better
for you
Like all plant-based foods, NUMU is cholesterol free, making it better for your heart.
40% of US shoppers believe plant-based foods make them feel healthier.*
Better
for Animals
Dairy cows are continually artificially inseminated to produce milk as often as possible.*
The lifespan of a typical dairy cow is only a quarter of what it would be if it lived in the wild.*
*5 Myths About the Dairy Industry 2/21 The Humane League
Better
for the Planet
It takes roughly 400 square feet of land to produce just one pound of dairy cheese.*
A plant-based diet can result in a 73% lower carbon footprint than a conventional diet.*
*6/18 University of Oxford study: New Estimates of the Environmental Cost of Food
FLAVOR NO MATTER
HOW YOU SLICE IT
NUMU is crafted to taste, feel, look, and even melt like dairy-based mozzarella. Simply put, NUMU is perfect for any dish that uses mozzarella. So, enjoy it for your health, the planet's wellbeing, and dairy cows everywhere. It's just the right thing to do.